One of AMURT's great strengths is its people. Its people are concerned citizens attracted by the AMURT principle that compassion for everyone and everything is the starting point of relief and development. Many are full-time volunteers who provide thousands of hours of volunteer time to keep our administrative costs low. Contact us if you wish to know more about our volunteer placements. For volunteering overseas visit KidsWorldWide. If you have some spare time and would like to give back to your community, take a look at our current volunteer vacancies and get in touch!
London Feeding Programme Cooking/Serving Volunteer
Cooking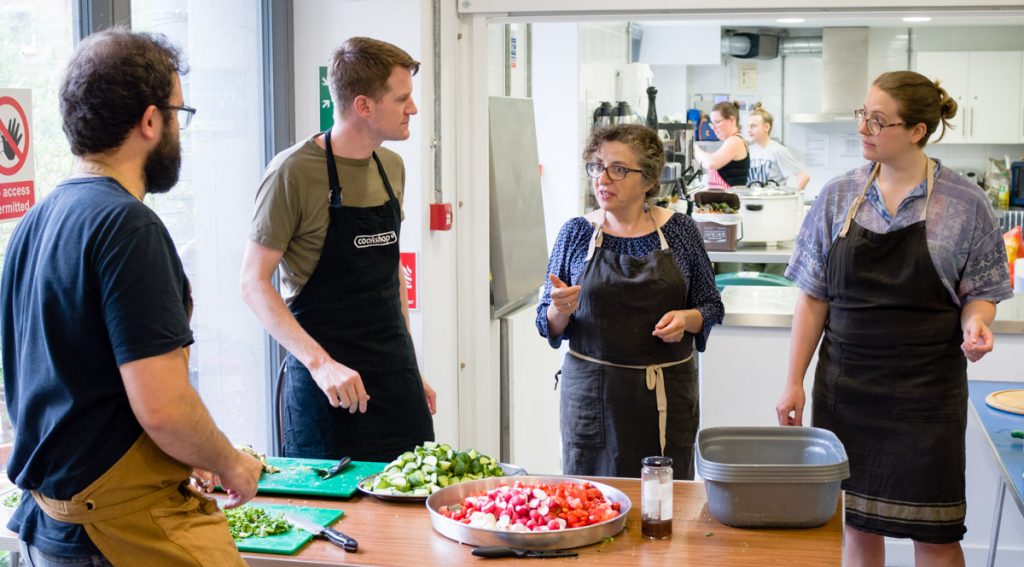 Enjoy cooking? Why not join one (or both!) of the communal mass peel, chop and cook sessions for vulnerable children, their families and the homeless. Sessions run from 9am-1.30pm and again from 2.30pm-6pm A fun afternoon with the very rewarding result of having helped prepare meals to feed the most at at risk members of our community.
Serving
Enjoy meeting people and can handle serving food come rain or shine? Why not join our serving team who plate up the meals. Serving starts approx 6:30pm and finishes at 8:00pm the latest.
The feeding programme happens weekly Thursdays.

London Feeding Programme Distribution Supervisor
We are looking for a committed and enthusiastic volunteer who can lead our team of volunteers in the distribution of hot meals to the homeless community in Holborn on Thursday evenings on an ongoing basis.
What are we looking for?

We are looking for a volunteer on an ongoing basis who can commit to a minimum of 3 months. The person must be confident with working with people from diverse backgrounds and able to identify and develop volunteers` talents to ensure that they are satisfied with their roles.
The London Feeding Programme Distribution Supervisor will have fantastic time management and thrive in a busy and fast paced environment. The role will require driving a large vehicle, so the successful applicant must have a full UK Driving Licence and be over 25.
When?
Every Thursday 6pm- approx. 8.30pm
Where?
Van pick up currently at Mildmay Community Centre, Woodville Rd, Mayville Estate, London, N16 8NA (this location may change in coming months), distribution at Lincoln's Inn Fields, van drop off at AMURT UK 3a Cazenove Road, N16 6PA.

Energy Ball Production
Vulnerable families and the homeless have been hit the hardest by the COVID-19 pandemic. Often unable to self-isolate and with limited to no access to a healthy diet, we are providing them with nutritious 'energy balls' to help boost their immune system and fight off the virus.
What will I be doing?
You will be assisting with the kitchen production of 'energy balls'; a healthy snack, packed with nutritious ingredients. Duties will include making the mixture, packing and labeling.
What are we looking for?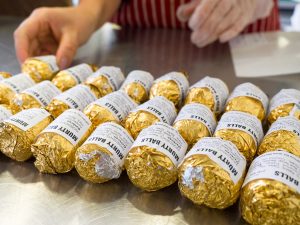 We are looking for volunteers who enjoy working in a team and have a 'can do' attitude. No previous volunteer experience is needed for this role, but experience of working in a kitchen would be beneficial.
When?
Production takes places every Monday from 1.30pm-5pm and Tuesday from 9am-12.15pm and 1.45pm-5pm.
Where?
In our kitchen at 3a Cazenove Road, N16 6PA.

Volunteer Interviewer
Are you confident talking to new people and have some spare time on your hands to help us make a difference to the people in our community? We are looking for volunteers to interview members of the public to find out how we can best support them.
What will I be doing?
In pairs, you will be approaching members of the public outside Food For All and in the Stoke Newington area and asking them a series of questions about how the COVID-19 crisis has affected them and how best AMURT can support them and recording their answers directly into a digital survey on an iPad.