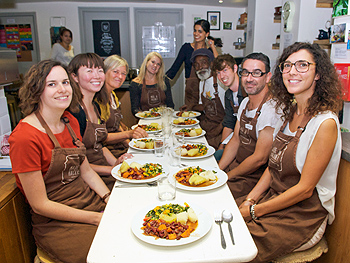 If you are inspired by what we do and would like to support us why not become an AMURT Fundraiser? Whether it's doing a sponsored run, cake stall, charity dinner or other event – we'd hugely appreciate your support.
We can provide flyers, promotional material and if relevant someone from AMURT UK or the Feeding Program to speak at your event.
And remember to tell us about your effort so we can promote what you're doing and offer you a huge thankyou.
Get in touch with us here: ask@amurt.org.uk
Whatever you raise can be donated here.
Other Ways to Get Involved: Volunteer | Donate