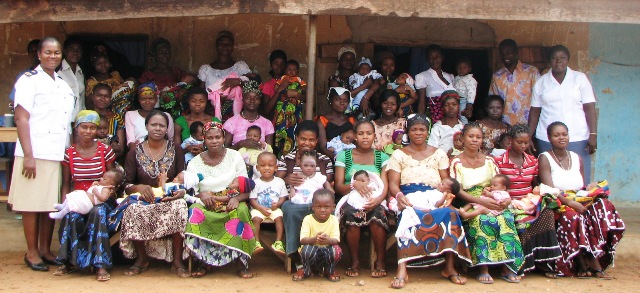 AMURT Nigeria launched in 2010. The chapters core work is to reduce mother and child mortality rates (which are some of the highest in the world) and improve the health and wellbeing of locals by empowering community members with the skills to be health professionals.
Working alongside ActionAid Nigeria and local, long established women's associations, AMURT has assisted in the construction and equipping of seven community health centres in Ebonyi state – one of the poorest regions in Nigeria. AMURT Nigeria was key in lobbying the local government to provide health workers to station at these new clinics and support their work.
Going forward AMURT Nigeria is working on water and sanitation projects.
AMURT UK has provided support to AMURT Nigeria in the form of small grants to purchase Life Wraps, suits to stop haemorrhaging after birth by restricting the blood flow, and Ambu Bags – a simple but highly effective piece of equipment that help babies breath after birth.
For more information go to: www.nigeria.amurt.net
Donate: www.amurtuk.enthuse.com/cf/help-save-more-lives-nigerianet