London Programme Manager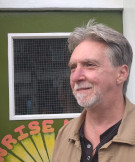 Luis Ventura
Luis Ventura worked for many years in development and human rights in Africa, South America and Europe as a member of the UN and other international institutions and has also had a wide experience of developing and managing community projects in London, mostly in community centres which he also managed. The work done by AMURT UK has become his latest passion and he hopes to help improve it and expand its reach.
Volunteer Coordinator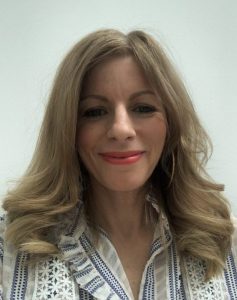 Zoe Tribello
Zoe Tribello is responsible for volunteer recruitment and engagement at AMURT UK's London Feeding Programme. She was drawn to the organisation as a volunteer herself and has a background in teaching and charity work. She loves welcoming people from all walks of life onto the team and believes that volunteers are the lifeblood of the organisation.
Logistics Coordinator, London Feeding Programme
Cary Southwell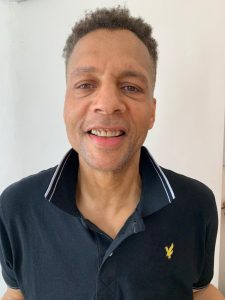 Cary has a background in youth work as well as mental health and drug rehabilitation support. He loves music and cooking, and previously worked with Made in Hackney teaching people how to cook healthy meals. Cary ensures on a weekly basis that we have all the ingredients, supplies and equipment we need for the London Feeding Programme to make and deliver nutritious meals for the homeless and others facing food insecurity in Hackney and Central London. He collects these from our donors/partners, delivers, and stores them, and is our main van driver who gets the ready-made meals to our distribution sites. He loves how his work allows him to meet new people, create new contacts and show support for those in need.
Fundraising Manager
Supriya Horn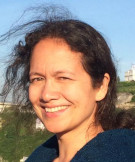 Supriya is AMURT's fundraising manager. She has worked in fundraising for more than 12 years in various infrastructure organisations such as Directory of Social Change and Women's Resource Centre. She has found working for AMURT since September 2017 marries her fundraising and project management skills with direct projects she feels passionate about.
IT & Web Support and Virtual Office Assistant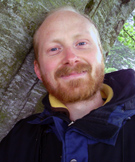 Kalyan McKenzie
Kalyan has been responsible for AMURT UKs IT operations and support since 2009. Since April 2017 he's taken a role looking into the web presence and audience of AMURT UK.
Our Trustees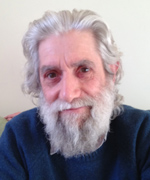 Anthony Edward Lovage
Anthony Edward (Govinda) Lovage is a trustee and the chair for AMURT UK and is presently responsible for Local Service Projects. He is Co-Founder and Director of not-for-profit health food store Food For All (London) Ltd., founded in 1975 and is a trustee of the Sunrise Education Trust. He has a diploma in Sustainable Communities & Person Centered Counseling from University of East London and has studied Psychodynamic Counseling, Herbal Medicine and Emergency Relief Feeding strategies.
Daniel Celis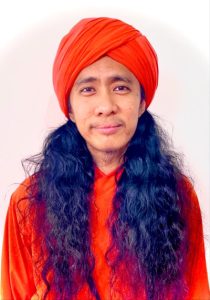 (known as Dada Da'naviira) 
Dada Da'naviira has worked as a field manager/supervisor in various AMURT chapters around the world for 7 years, carrying out relief and community service programs in different parts of the African continent such as Kenya, Uganda, and Mozambique, in Southeast Asia and now as a trustee of AMURT UK. Responsibilities have included financial oversight, project coordination, fundraising coordination, and public relations. In addition to his duties as a trustee, Dada Da'naviira contributes actively to AMURT UK's London Feeding Programme with his excellent cooking skills as our experienced stand-in kitchen supervisor.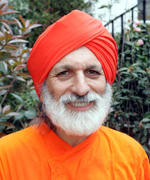 Jeff Reiter (known as Dada Jyotirupananda) Dada Jyotirupananda has worked as an administrator and coordinator with various global AMURT organisations for 20 years, carrying out relief and community service programs in Sudan, Jordan and Turkey. He has been a trustee of AMURT UK since 2003. Responsibilities have included financial oversight, project coordination, fundraising coordination and public relations. Dada is editor of New Renaissance, a magazine for social and spiritual discussion and author of Meditation: Searching for the Real You, a respected book on yoga practices.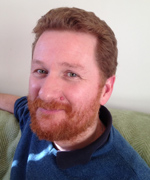 Pierre Boyde Pierre Boyde is currently the Treasurer of the AMURT UK board of trustees. While living in Singapore he co-founded a primary school in Taguig, one of the most deprived areas in the capital of Philippines, Manila. He's also worked on housing projects in indigenous areas of Guatemala and has been involved in fundraising for AMURT's international emergency relief work. His current focus is the development and expansion of existing AMURT UK projects.
See also About AMURT UK  | Our Affiliates