Donate to AMURT UK
via PayPal, Visa, mastercard etc.
Let's feed the homeless and vulnerable!

At AMURT UK we make your donations go a long way. With no fancy HQ or over sized salaries donations go directly to our service projects where the money can be most effective. We can't continue our vital work without donations.
Support one of our International Fundraising Campaigns
Scroll down the page to learn more about each of these valuable projects…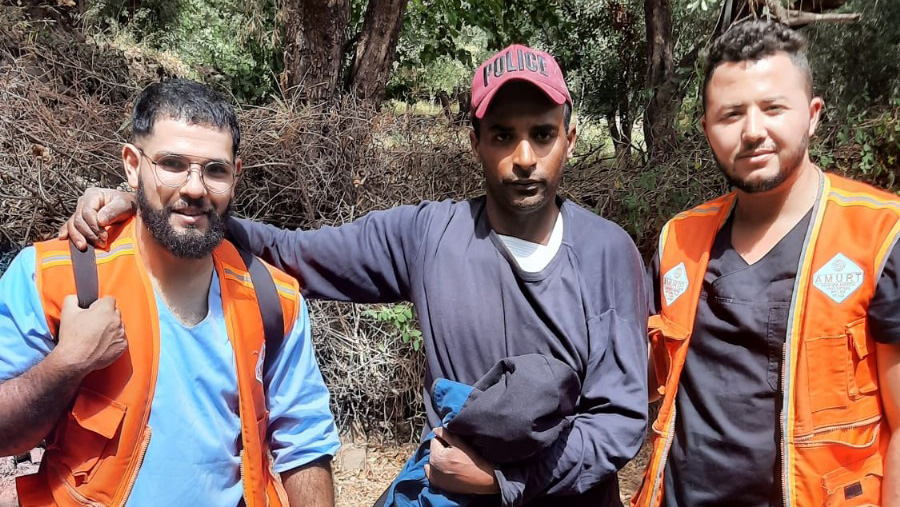 Relief to Survivors of the Earthquake in Morocco
On September 8th, mid-morning, a powerful earthquake suddenly turned Yussef's peaceful rural life with his wife and two small children in Idni, Morocco upside down. Within minutes, all of the 18 homes in this tiny mountain community were turned to rubble. Yussef told the AMURT Team that other organisations arrived with doctors and food, but they kept asking for tents, and were told that there are no more tents available.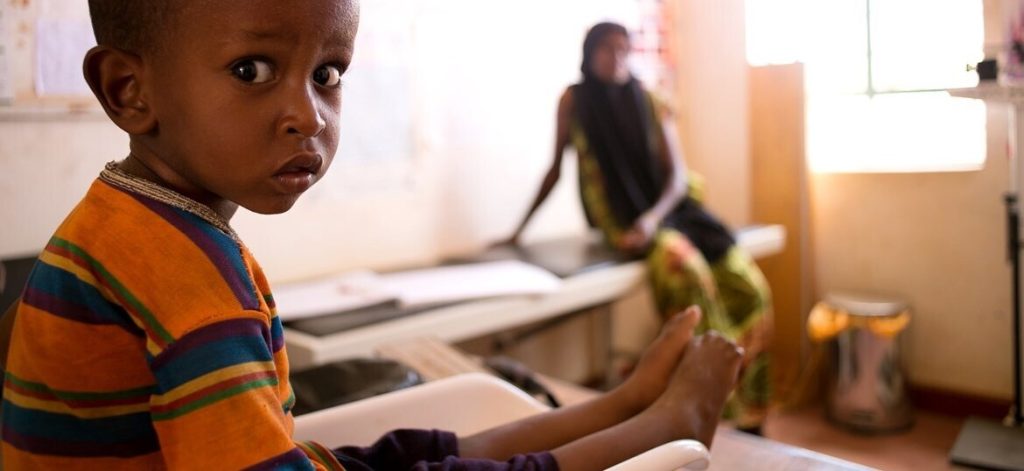 Bring critically needed relief to malnourished children in Kenya
The Horn of Africa, of which Kenya is a part, has now faced 4 year of failed rains resulting in the worst drought in 40 years. According to the UN's world food programme 22 million people are at risk of starvation and 4.6 million children are acutely malnourished.
You could bring critically needed relief to malnourished children in Kenya by supporting The Spirulina Project today!
The Spirulina Project  was set up in Kenya during the last famine in 2011. It targets children and mothers experiencing chronic malnutrition, and diseases that they become more vulnerable to as a result, by addressing their dietary and nutritional needs through the use of spirulina.
The world needs to take urgent action if another famine is to be avoided in the Horn of Africa and your support can contribute to a very viable solution in Kenya. A £10 regular donation would ensure one child receives spirulina supplementation every month.
The Spirulina Project has found spirulina to be highly effective in impacting the health of children, often with remarkable results. A small daily dose of spirulina dramatically impacts on the micro-nutrient absorption in the body. Within weeks, noticeable changes can be seen in the children's growth, weight and psycho-social behaviour. Several recent studies have demonstrated the immune enhancing properties of spirulina also.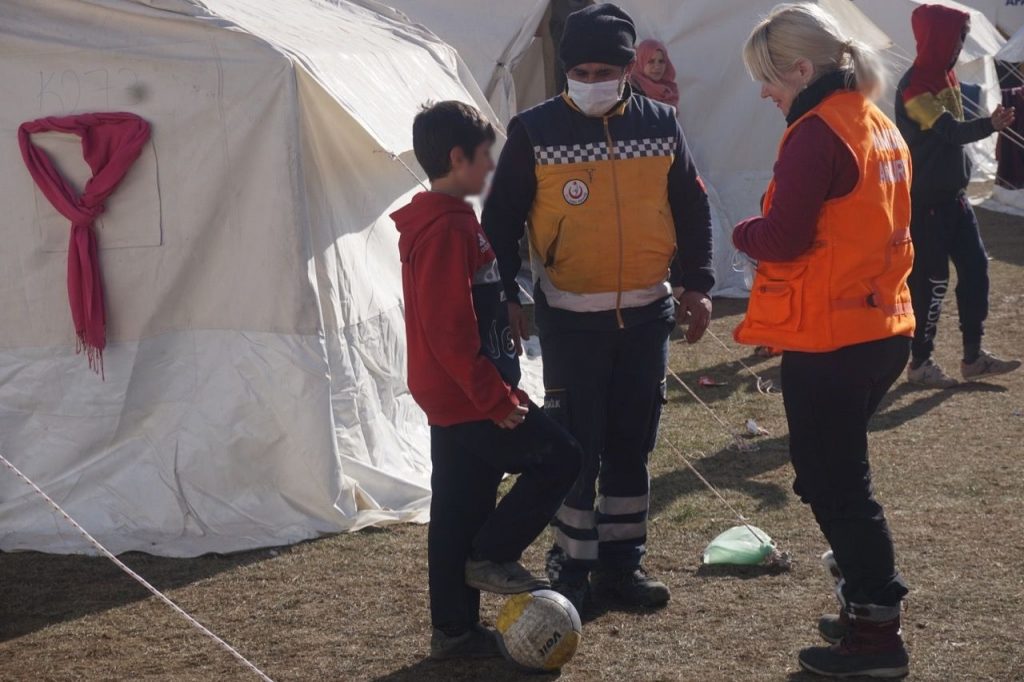 Bring Immediate Relief to Survivors of the Earthquakes in Turkey and Syria
You can bring immediate relief to victims of the devastating earthquake in Turkey
that has left 300,000 facing the traumas of losing loved ones, recovering from the physical and mental trauma of being trapped under rubble,
and the chaotic shock of losing their homes and belongings.
AMURT has mobilized its experienced Rapid Response Team that is now already on the ground in Turkey, providing simple emergency psychology interventions for children while we more deeply assess the situation and decide where to best concentrate resources.
In the meantime, the focus is now shifting to providing desperately needed medical supplies to dress the wounds of the thousands injured in the earthquake.  Your contributions will be getting medical supplies to clinics struggling to keep up with the enormous medical needs generated by the earthquake.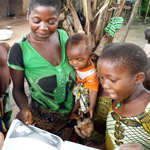 Nigeria – Every Life Counts
AMURT Nigeria launched in 2010. The chapters core work is to reduce mother and child mortality rates (which are some of the highest in the world) and improve the health and wellbeing of locals by empowering community members with the skills to be health professionals.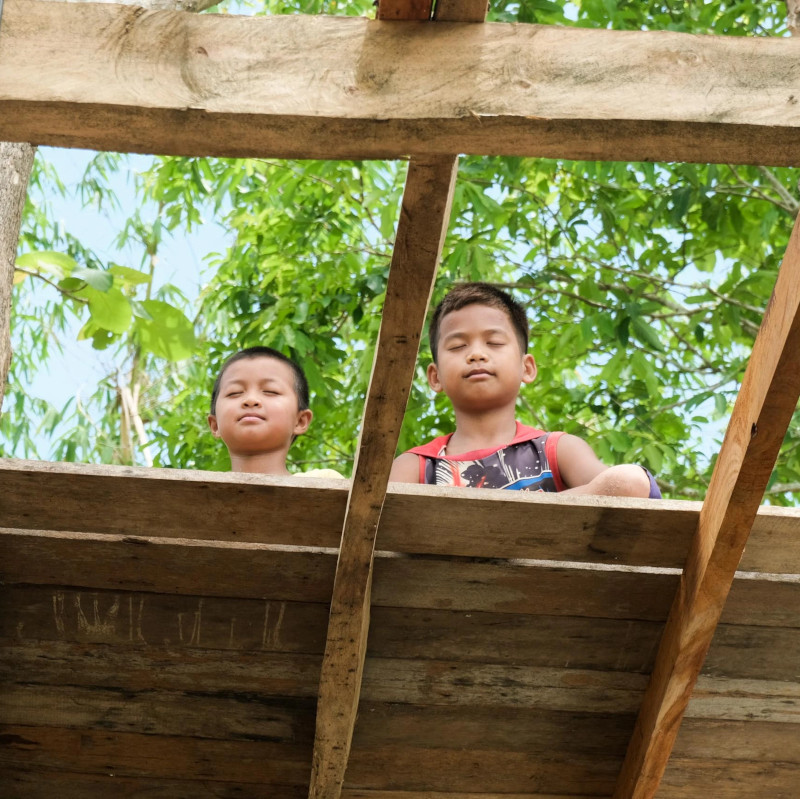 Thailand – Children's Home, Baan Unrak
Baan Unrak – "The Home of Joy" – is a Children's Home and community development project in Sangkhlaburi, Thailand.
Learn more about Baan Unrak Foundation…
The Home of Joy provides a loving home for over 130 abondoned Thai and Burmese children. But since Covid-19 donations have started to dry up to a point where we will not survive unless something drastically changes.
You can be part of making the Home of Joy financially sustainable and independent so that the project will no longer need to rely so heavily on donations.
Your contribution to the various sustainability projects, will ensure the children continue to be taken care of physically, mentally and spiritually so that they grow up to be responsible, caring, skilled and productive young adults, thus breaking the cycle of poverty.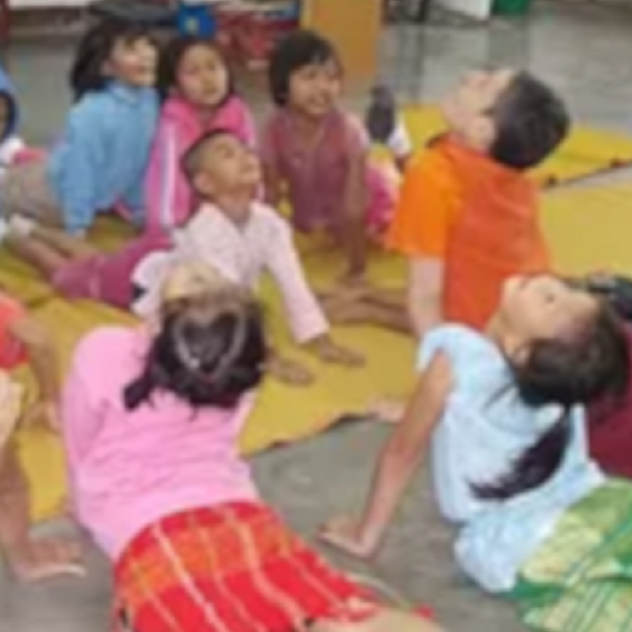 Thailand – Tonrak School development
Tonrak School began in 2001 to educate the children from Baan Unrak children's home who didn't speak Thai. And expanded to offer education to the children in the Sangkhlaburi community close to the border of Myanmar.
Learn more about Tonrak School…
You can assist Tonrak School to get supplies to build their high school to allow the primary school to open for more refugee, immigrant and children home students.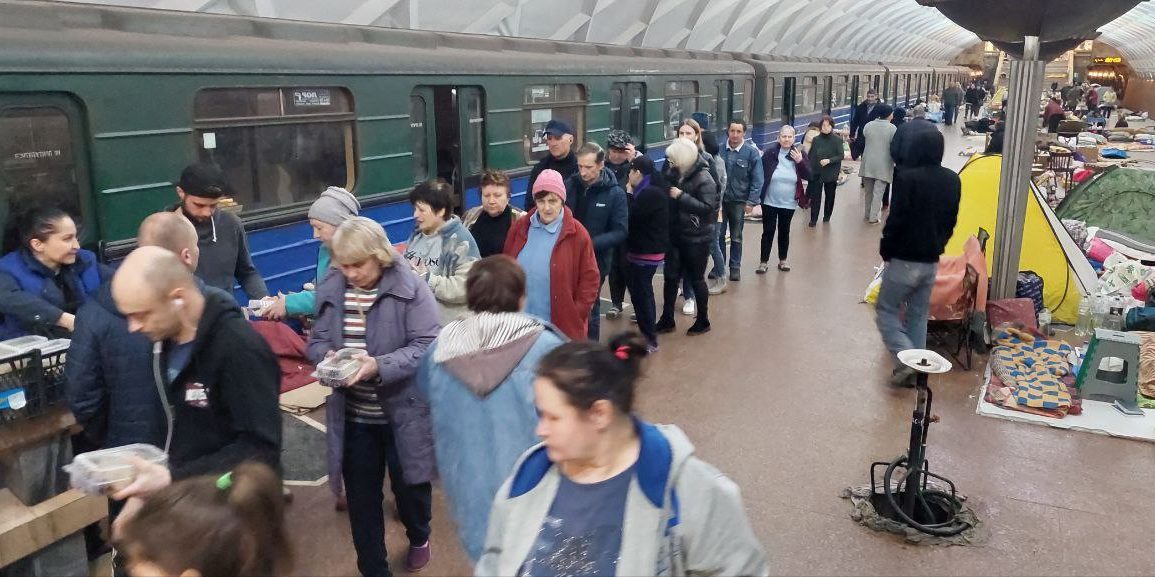 Ukraine Relief work
AMURT in Ukraine supports the Ukrainians in various cities by providing meals and medicine.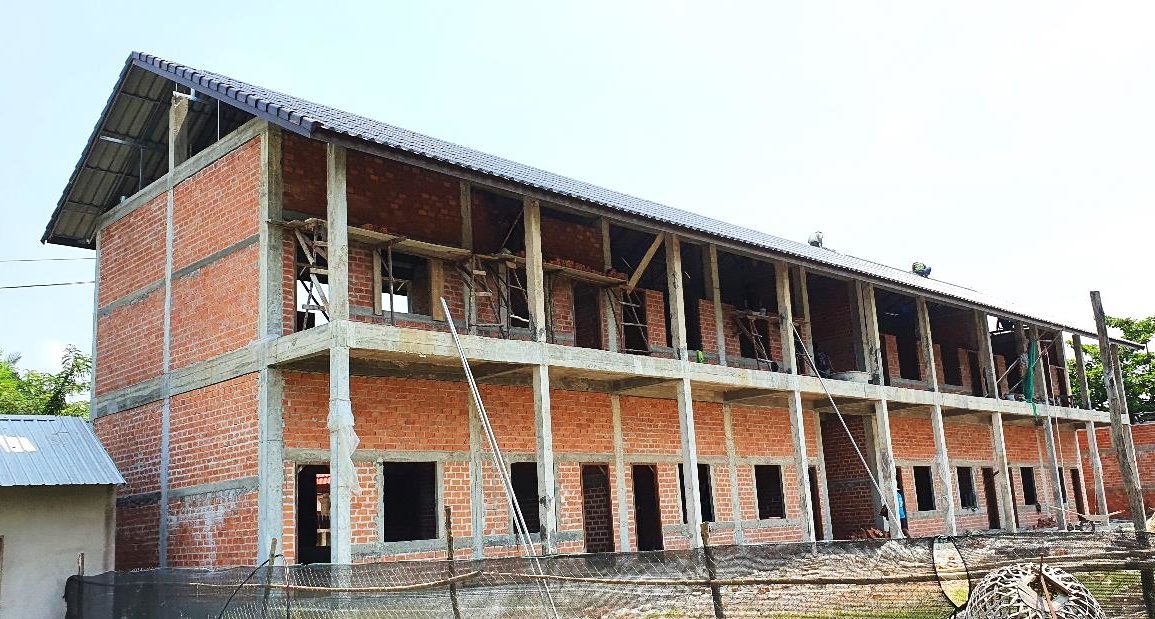 Laos – Sunshine School development
From the end of 2021 and in the first half of 2022 AMURT UK supported Sunshine School Laos' campaign to build a high school.
Sunshine School was established so students from all backgrounds would have a formal education that could transform their lives and inspire them to positively contribute to society. Since the beginning, we have been able to hold true to this vision because of the generosity of countless community members, NGOs and businesses, and international volunteers and friends who share this view.

Greece – Refugee mothers and babies
AMURTEL Greece maintains safe women's spaces that focus on the period of pregnancy up to two years after birth. AMURTEL maintains a day center in a central area of Athens.