BREAKFAST KITCHEN
"Serving the Community"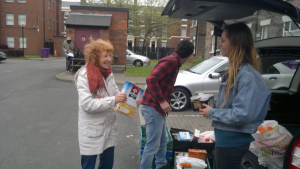 The success of the AMURT UK feeding programme in London inspired the creation of the Breakfast Kitchen. The programme was set up in October 2014, serving disadvantaged communities in and around L15, Liverpool. The Breakfast Kitchen activities soon grew to include a mobile kitchen serving refugees and asylum seekers in Liverpool.
We have partnered with The University of Liverpool's Help The Homeless Society since January 2015.
BREKI runs a mobile breakfast kitchen and a household distribution service on Thursdays at the following locations:
Greenbank Court, L17
Birley Court, Percy Street
Seiont House, Off Park Rd, L8
We want to meet the needs and requirements of people beyond food with our project by also offering clothes, toiletries, books, toys and household items. We are proud to be able to support people who have needs and requirements beyond a hot meal.
BREKI is focused on reducing social isolation and increasing social interaction by providing nourishment and networking opportunities to people from all walks of life, including refugees and asylum seekers, who reside in initial accommodation in the city, people living in hostels and on the street.
In November 2019 Help the Homeless Society took over responsibility for BREKI.
English Classes
For over two years from October 2017 to November 2019 we offered drop in English classes to cater for all levels, without registration. We covered practical topics relating to daily life in the UK. Each class attracted between 2-20 students.
Since January 2020 The Florrie have offered drop in English Classes at their community centre.
Accreditation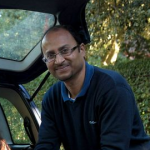 We want to honour our volunteer in Liverpool without who's sacrifice and service to help others and the community, we wouldn't have helped so many in Liverpool:
Vasantha Kumar Ramasamy
AMURT UK Volunteer 2014-2019
More info about Kumar's involvement with AMURT UK.