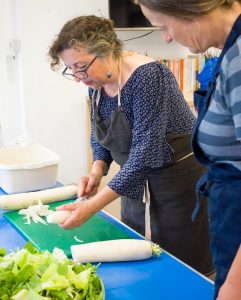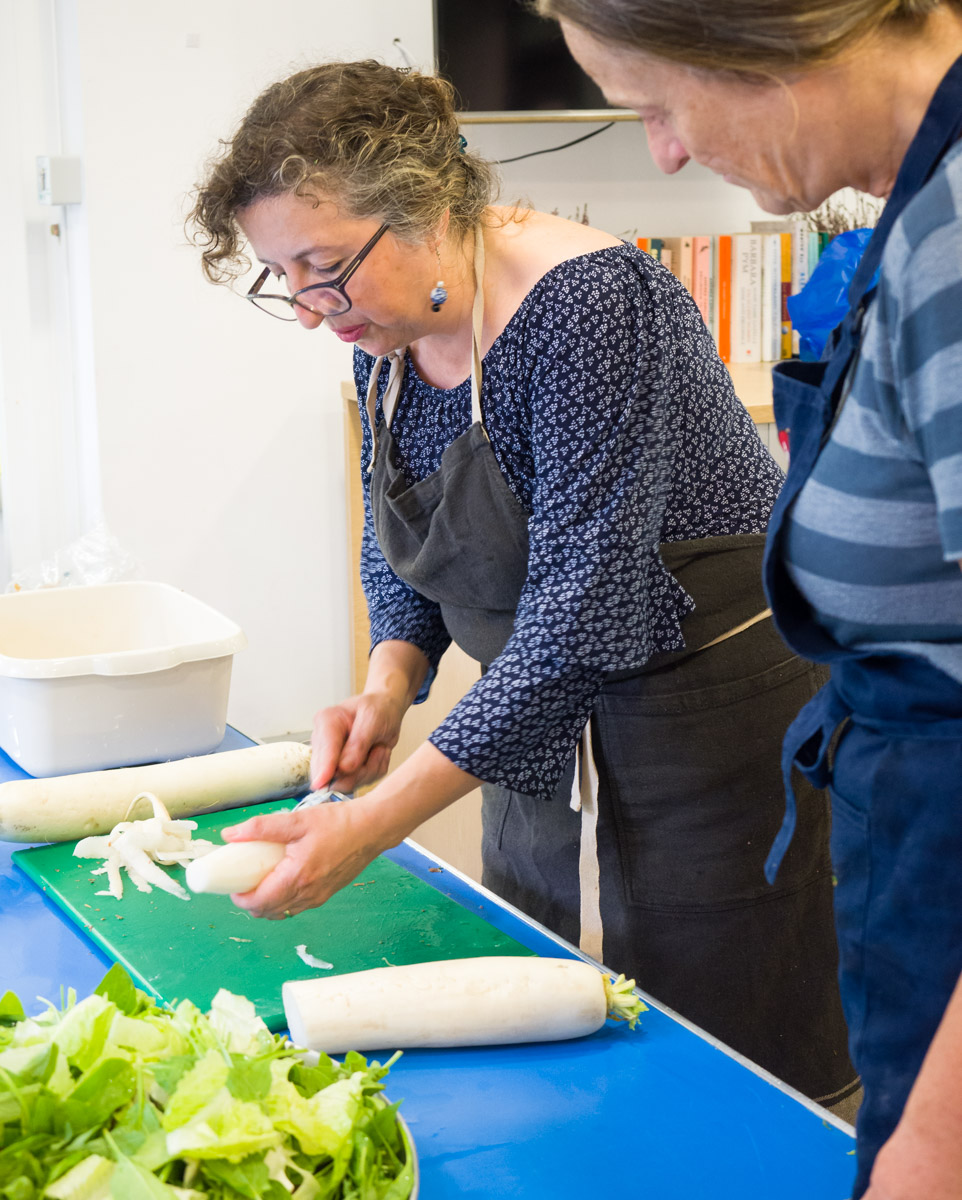 In the midst of the lockdown, Sofia joined the volunteer team to share her valuable expertise and lead the morning meal prep session on Thursdays for vulnerable families and the homeless in the local area. We caught up with her to find out her passions and what brought her to AMURT UK.
What is your volunteer role at AMURT UK?
I am the morning kitchen supervisor and my role consists of devising a delicious and healthy menu using the ingredients we have on the day. I am in charge of supervising our wonderful volunteers to ensure they prepare food in a safe way. I always like to give them a few chefy techniques and we work in a very nice environment to prepare 60 hot lunches for local people in need.
How did you get involved with AMURT UK?
I came back from Mexico during lockdown and was looking for something to do as I had some spare time. I started volunteering with the Boiler House and they put me in touch with AMURT.
Tell us a bit about what you did before joining the team
I have 30 years experience of working with food at many levels, I have taught cookery for the past 20 years, had my own cafe and created a very successful cookery school. I have 8 years experience of working in community based projects using food and gardening. So helping in the kitchen with AMURT was a perfect match.
What do you enjoy about volunteering?
Volunteering is about giving, and during the current pandemic we all need to look at what we have and give a little bit. This is a very positive approach. Volunteering has been very good for me as it enables me to do something for my community. In turn, volunteering has been very good for my mental health and I have made friends there. It is always interesting to meet other people and even better if we are doing something for our local community.
What would you say to someone thinking about volunteering for AMURT UK?
I would say come and join us as it is a lot of fun. Treat your volunteering seriously and commit yourself for a number of weeks so you get into a routine, meet the same people and develop friendships. Volunteering can lead you to learning a skill, so the longer you commit, the more skills you can develop, and this always leads to making a better you.
It is very rewarding to be able to help others so do come and give it a go, you won't regret it.
What is your favourite food?
I love Persian food and Masala Dosai, I love a good spicy salsa and my friend Maria's Cretan roasted chicken with herbs. I love food made by friends, food cooked with love is the best!
Tell us something people might not know about you
I managed to go to NOMA in Copenhagen (best restaurant in the world) for my birthday without making a reservation -only by chance! I met the head chef Rene Redzepi and we were chatting about food for ages!
Thanks to my community work at the cookery school where I worked, we were approached by the Duke and Duchess of Cambridge who asked us to host them at the school. I was with them for 20 minutes and did a community activity that ended with us joking about their wedding cake and discovering that Prince William loves rocky road cake!
When I was a university student in Mexico, I went to the World Cup and at the infamous Hand of God match I met a handsome young Englishman who became my husband, we have been married for 30 years and one month!
Take a look at our volunteer role vacancies and apply!