There are two emergencies that AMURT Nigeria need our help with NOW
Lassa Fever outbreak in Ebonyi state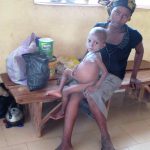 It has already killed several health workers in the government hospitals. As a result the Federal Teaching Hospital and one of the big mission hospitals in the south are closed.  AMURT Nigeria health centres need to take precautions to protect their own health workers from exposure to Lassa, which is like Ebola, a hemorrhagic fever that kills very fast, but is hard to diagnose initially.
Can you help protect health workers from the Lassa Virus? 
It will cost £500 to purchase 4 sets of Personal Protection Equipment for each of the 8 Health Centres
The state has run out of HIV testing kits and ARVs (Antiretrovirals) for the Prevention of Mother to Child Transmission (PMTCT)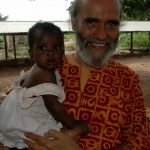 The testing kits and ARV's are vital in antenatal care so that every pregnant woman can be tested and if necessary given drugs to prevent transmission to their baby. Once born the babies also need to be administered the drugs.
The shortage is due to the reduction in international support for HIV work.  The Government are working on this problem but in the mean time the project needs to source them from outside the state.
Can you help protect newborns from contracting HIV from their mothers?
6 months of HIV rapid diagnostic tests, further tests to verify results and drugs for babies born by HIV+ mothers will cost £1000
The project is also looking for some medical equipment that is not available locally
| | | |
| --- | --- | --- |
| Equipment needed | Use | Cost for one unit |
| Anti-shock garments | Used in case of severe post partum haemorrhage (PPH) | £55 |
| Lab equipment, like hematocrit centrifuges | Measure things like red blood cells in blood | Hematocrit centrifuge £255 |
Can you help AMURT Nigeria purchase any of these essential pieces of equipment?
Another way to support AMURT Nigeria would be to organise a FUNDRAISING EVENT.
Please get in touch with Supriya at : supriya.horn@amurt.org.uk for more information.
Background and key achievements in 2017
Nigeria has the second highest rate of maternal mortality (MMR) in the world. 58,000 maternal mortalities were recorded in 2015. In 2010 AMURT Nigeria chose to work in Ebonyi state in the South East of the country because at the time the MMR was 1,000/100,000 live births, which is 25% higher than the national average.
AMURT has been very successful in creating high functioning primary health centres in remote rural areas of Ebonyi state. They have put community participation at the heart of their work. Their unique approach has increased confidence and patronage in their health centres and enabled them to stay open 24 hours a day which is significantly improving maternal mortality rates (MMR).
They now run 8 Primary Health Centres in Ebonyi and have been recognised by the state government as setting the standard for Primary Healthcare.
Their focus is saving the lives of mothers, their newborns and children and in 2017 2178 babies were born in their health centres with a high of 308 in October alone.
In August they completed the upgrade and expansion of Odeligbo Health Centre to a Comprehensive Emergency Obstetric and Newborn Care Centre. 19 caesarean sections have been done since August and it is functioning at a higher level than all 13 Government hospitals in the State. Since July patient admissions increased 105% and deliveries increased 32%.
As many of your know from our last appeal the communal war in Ebonyi state affected Offia Oji and Ephuenyim Health Centres and their dedicated staff provided first aid to gunshot casualties as AMURT staff, (doctors, lab scientists, drivers, health workers) personally made emergency blood donations and saved many lives.
During the fighting Offia Oji Health Centre was destroyed by fire in a hostile fire attack. The dedicated health workers of Offia Oji operated a temporary clinic in a school. As the security situation improved, AMURT repaired the health centre and it reopened in December.
If you would like to learn more about their project please click here
If you would like to donate or had difficulty donating click here.